On Friday, April 6th,  I had the once in a lifetime opportunity to attend Fashion Fair's "Shade Matching Event" at the Lord & Taylor location in Manhattan!!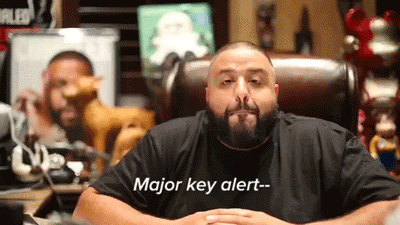 Yaaas I know right??
It took place on the rooftop terrace on the 11th Floor of the historic building.  Can I just say that I had no idea this space even existed!  Nevertheless, it was beautifully decorated and the quaint atmosphere provided the right ambiance for fashion, makeup and all things FABULOUS!
The Regional Account Executive, John Wesley, did a fantastic job of giving us some history and as a result, now I have a new found respect for the brand.  Mrs. Eunice W. Johnson, the visionary behind Fashion Fair, is legendary for being the FIRST to create a line of makeup specifically for women of color.  And for the first time in makeup history, we were the target audience!  Can we take a minute to salute the late Mrs. Johnson??
Next, we were introduced to lead makeup artist April King, who would provide an up close and personal demonstration of the latest products, giving us some insight on what she does on a daily basis.  Not only did she go through the entire process from skincare to foundation, but she also used ya gurl Nij as a muse!  While painting my face, April answered our questions so gracefully and effortlessly.  She also taught us novices some tips and tricks to snatch a face, the purposes of the different brushes, and also how versatile Fashion Fair's products are- many products have more than one purpose. It is apparent that Mrs. King truly has a gift for makeup artistry and supporting the needs of her clients.
After this Masterclass, I walked away with these 3 gems:
 Fashion Fair caters to women of all ages.  The attendees ranged in ages from late 30s to late 60s, clearly showing evidence that their products compliment women at different stages of life.  All women deserve to look and feel beautiful and Fashion Fair, I must say ,delivered that experience.
The makeup did not feel heavy on my skin.  Instead my skin felt light, breathable and so natural.  Needless to say, this face was the talk of the town darling!
As I watched each customer leave the counter, I could see smiles, sighs of satisfaction and as one seasoned woman said, "Eat your heart out!"  Clearly she felt "Unapologetically BOLD…Unabashedly Beautiful!"  It is evident that Fashion Fair prides itself on creating experiences and relationships with their customers.
The event ended with final remarks and pictures galore of course.  So be sure to catch all the behind the scenes moments on my YouTube video below.
In closing, I have high hopes for Fashion Fair and that the legacy started by Mrs. Eunice Johnson will continue to live on for years and decades to come!  If you have never tried Fashion Fair, I highly recommend you give it a try.  Your face will be in good hands…satisfaction guaranteed!
Thanks for reading and I will catch y'all on the next post.
xx, Nijah J ♥