* Avenue Plus Size Clothing sponsored the clothes but all opinions are mine.*
One of the things I love about fall is the FASHION!!  Needless to say, I was all in when Avenue Plus Size Clothing gave me an invitation to peruse this season's newest looks.  I was like: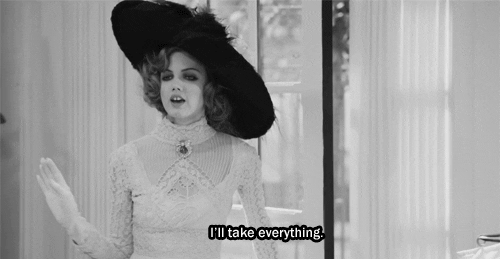 LOL, but since I can't do that, I narrowed my wish list down to the 4 items featured in this post.
For starters, sweaters are a staple in EVERY woman's closet because they are so versatile.  A good sweater can be worn so many ways depending on the material, color and overall look you're going for.  And in case you didn't know, I'm all for the gaudy and embellished look, so yaaas hunT bring on the sheer and bling!  Both sweaters were rather dressy so heels were definitely the option for me.
Now on to the dresses…I love floor length dresses don't get me wrong, but I also love to show a lil leg at times too.  It's all about balance right??  Not to mention, I had just recently purchased some new thigh high boots that desperately needed to be worn (insert laugh) so I seized the moment!
Check out all the looks and let me know in the comments which one you liked best.
Also for behind the scenes footage, check out my very first haul video below:
As always, thanks for stopping by and I will see in my next post… xx, Nij ♥